Darauf einen Hüpperling –
a balm for the soul.
A great achievement, a special day, a dream turned reality: these are the moments to crack open a bottle and raise a toast.
No sooner
said than done.
Celebrating a milestone in all its glory calls for the finest spirit, made purely of bedrock water and wheat.
Darauf einen Hüpperling is a prizewinning vodka known for its premium taste and exquisite quality. It has won three major international awards and is a must for all vodka enthusiasts who appreciate the fine art of distillation.
Distilled using pure bedrock water and handcrafted. Careful attention is paid to quality throughout – for a smooth taste of the natural Alpine landscape.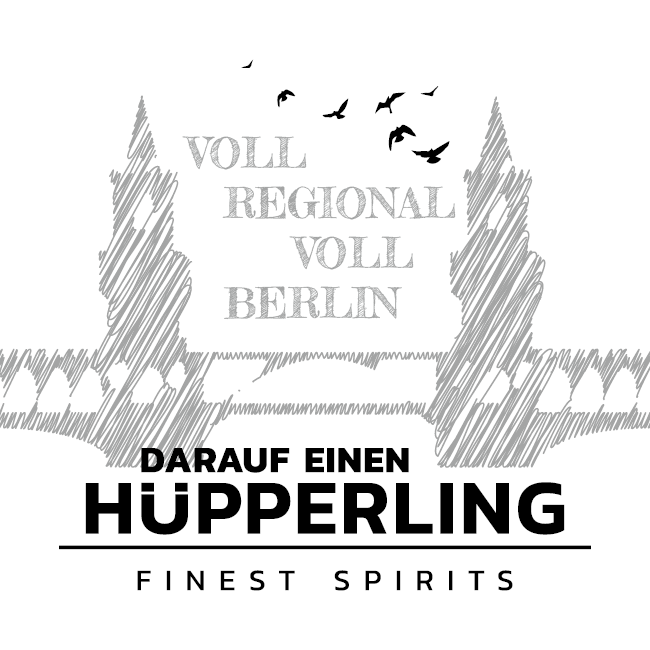 From the hands of artisans to the mouths of connoisseurs. True flavour underpinned by meticulousness and ancient wisdom from the art of distillation – a VODKA that exudes sophistication.
Quality doesn't need ice.
A lot of time goes into producing our vodka using the finest and purest of ingredients. Delicate to the palate and goes down a treat. Outstanding quality doesn't need to be served chilled, so our VODKA is best enjoyed at room temperature.

Only the best – only undiluted smoothness. Uncompromisingly exquisite.
Gushing down the Alpine massifs into the valley – purity gives warmth to our VODKA.
Excellent taste needs clarity – our vodka is pure.
Sheer transparency.
44% vol. stability.
Ideal for special occasions, we recommend drinking our organic vodka neat and at room temperature. But if sophisticated cocktails are more your thing, you can also combine it with the finest and purest of ingredients to create a real taste sensation.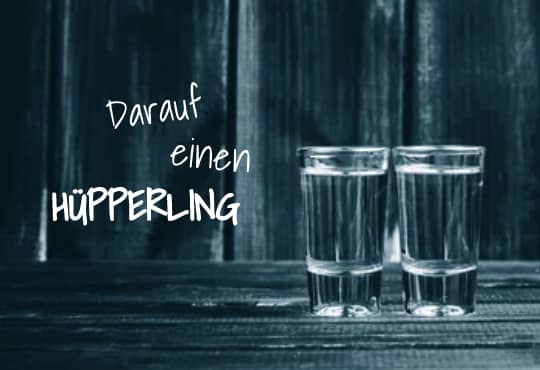 Negotiated.
Sealed the deal.
Moving – thought through – carefully concocted. Life's ups and downs are what makes us feel alive. Savour the moment.
Fell in love.
Said "I do".
Celebrating life's special moments together – for unforgettable memories.
Buy DARAUF EINEN HÜPPERLING® VODKA
Our VODKA is available to purchase individually by connoisseurs

If you're a retailer or want to purchase larger quantities, please ask us for our special rates.
Trader and trademark owner: Frank Hüpperling, organic certification DE-ÖKO-001 

Producer: Destillerie Farthofer, AT 3362 Öhling, www.destillerie-farthofer.at